Finally sharing pictures of the finished neutrals quilt I've been working on. This traditionally styled quilt is made from only shades of white and gray fabrics, giving it a subtle modern feel.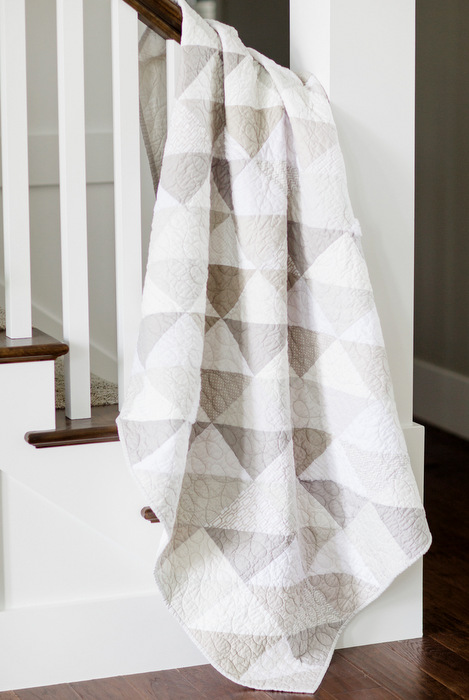 The friend who this quilt was for, picked the palette herself. She has a very clean, neutral style and wanted something to complement their gorgeous home. (Where we shot these pictures.) She let me pick the design. Because the palette was so simple, I decided to go with a basic layout to – good old half-square triangles. You can never go wrong with HST's, I tell you.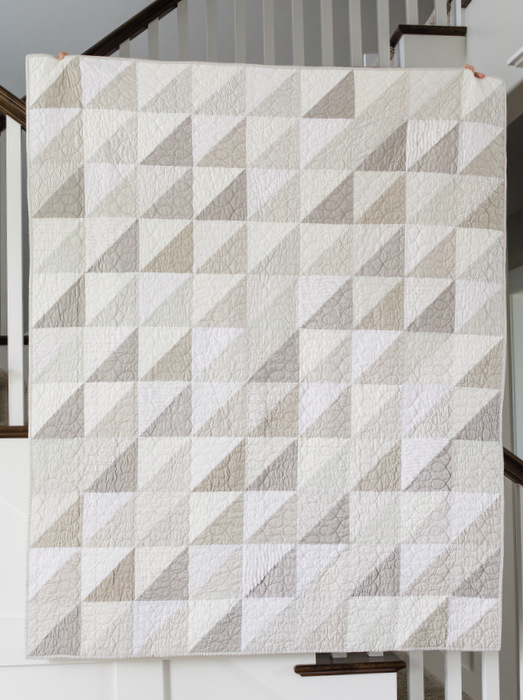 I originally planned to do a Broken-Dishes layout but once I got the blocks pieced, I tried it and didn't love it. So I went even more basic with a simple light and dark layout and I LOVE how it turned out. Super simple but effective. A traditional design with a minimalistic color scheme to give it a modern look.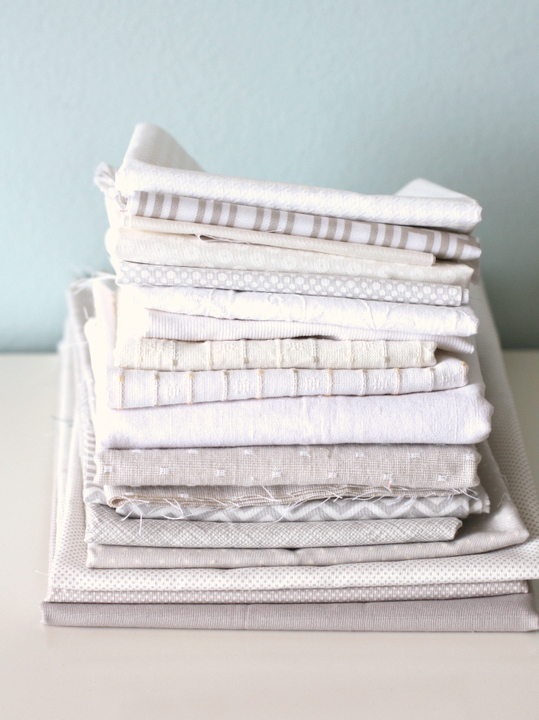 You could use any neutral, low-volume/contrast fabric for a quilt like this. We were a little picky about shades. Seriously, who knew how many different shades of white there are! Well, if you're an avid painter, you know. We were trying to keep all the whites and grays in the same tone. I also looked for fabric with texture- like chenille, linens, and wovens, to give the quilt some depth since the colors were so muted.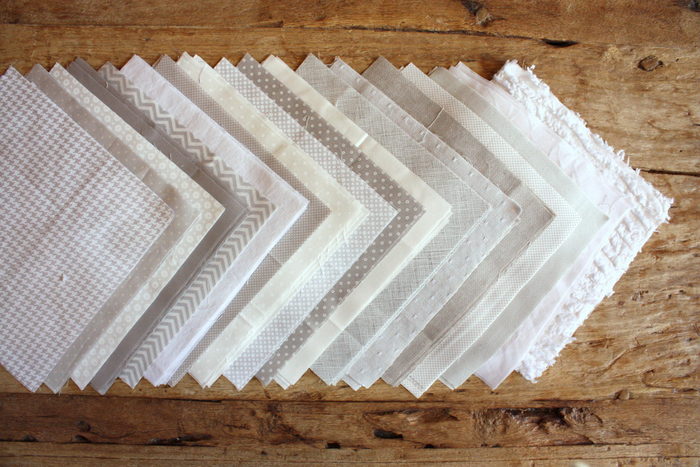 To create this specific quilt I cut ninety-nine 8″ x 8″ squares. I matched up a 'light' and a 'dark' square into pairs and used this method for making half-square triangle blocks. I squared-up the blocks to 7 1/2″ x 7 1/2″. Then laid out the blocks 9 across by 11 down for a finished throw-size quilt of 63″ x 77″. And of course, you could make this quilt any size you wanted.
Yardage-wise that's roughly 10 half-yards or 20 quarter-yards (not fat quarters) and 3 3/4 yards for backing.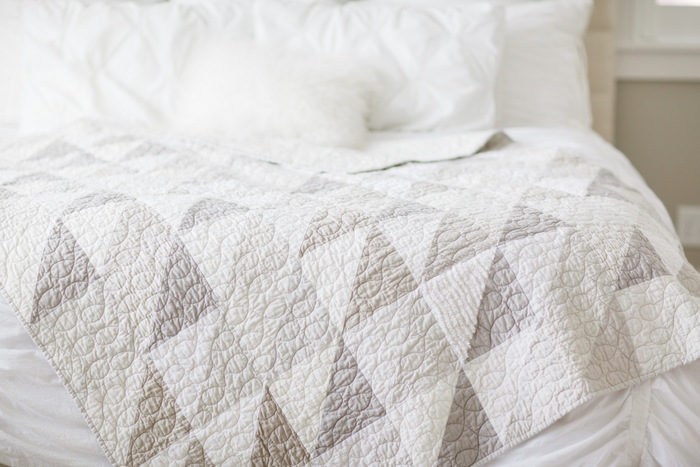 The quilting was done by Melissa of Sew Shabby Quilting. I chose the Loop D Loop design. It was another perfect combination of traditional motif on a slightly larger scale to add to the quilt's modern feel.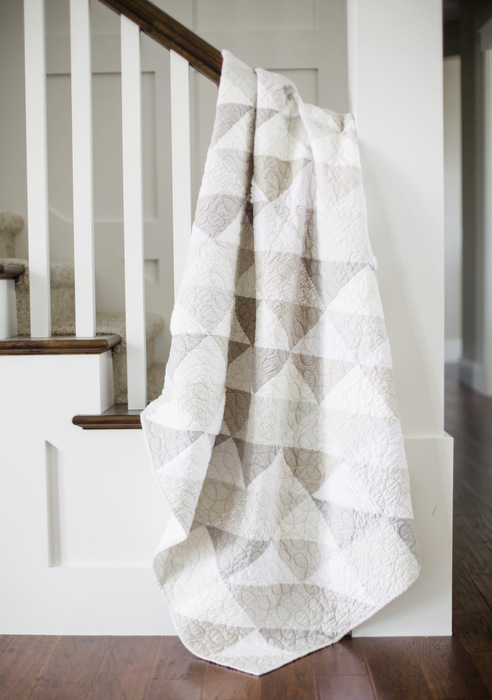 I washed this quilt before I handed it off to make it soft and snuggly. I love the way it shrunk (we used 100% cotton batting to help with that) giving the quilt even more texture. I know I wouldn't have come up with this color palette on my own, but now I'm itching to play with this muted palette again. I'm also happy to report the recipients have loved it. And that's the reason we do all is cutting up fabric and sewing it back together, isn't it?
Linking up to the Blogger's Quilt festival and Finish It up Friday!